The history of the house of Champagne Moyat-Jaury Guilbaud is an unusual story.
OUR ORIGINS
The birth of our vineyard
Mr. and Mrs. JAURY already owned and operated different parcels of grape vines when Roland MOYAT arrived in Polisy to live with his great-uncle and aunt. Roland was only 2.5 years old at the time.
In the years that followed, they worked hard. Mr and Mrs Jaury decided at one point to adopt Roland Moyat. And so the name Moyat-Jaury was born. Roland's daughter, Claudie then settled on the farm and developed the viticulture-side further.
With the arrival of Laurent Guilbaud, they started making their own Champagnes and selling them.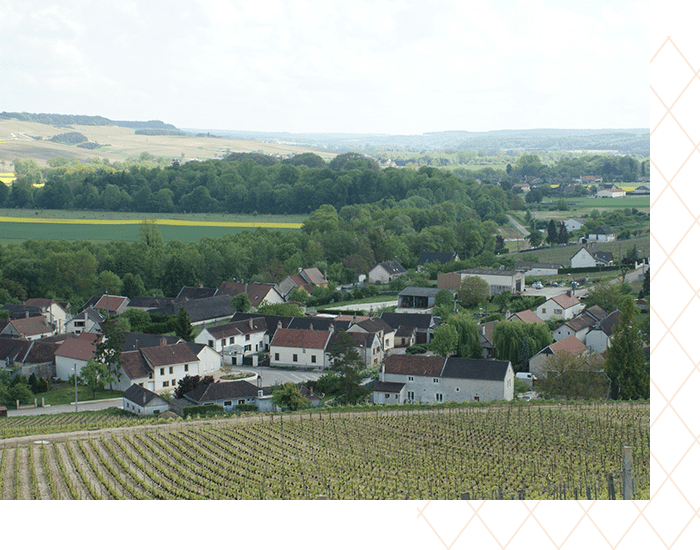 The present day
Birth of the brand
As a tribute to the ancestors, the name of Moyat-Jaury Guilbaud was simply found. Moyat-Jaury for the vineyards and Guilbaud for the creation of the brand.
Claudie and Laurent Guilbaud continue to invest in their vineyards, materials and cellars
The purchase of the press in 1999 marked the start of winemaking. The construction of the cave and storage cellars was done with a very low ecological footprint.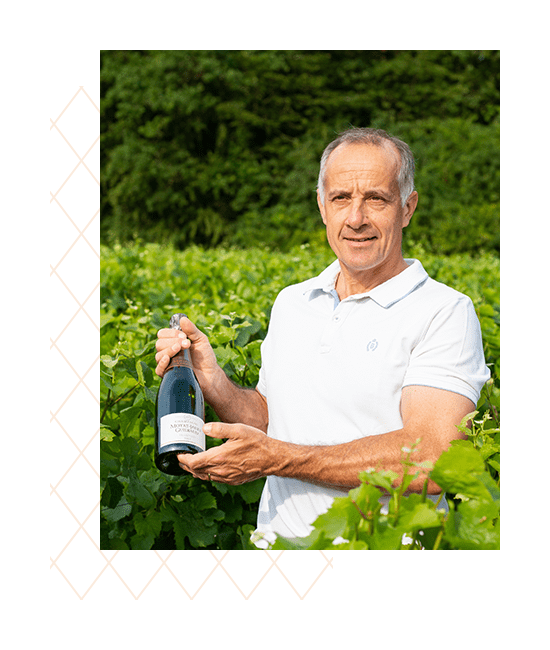 In the future Claudie and Laurent would like to focus more on wine tourism, accomodations for visitors as well as a warm and personal welcome.